Saint-Laurent-de-la-Plaine
In 1760, the Perrault family settled in Saint-Laurent-de-la-Plaine in Maine-et-Loire and developed a business in carpentry and wheelwrighting. In the following years, the focus shifted predominantly towards the restoration of historical monuments. The company became one of the most respected French references in the restoration of built heritage due to its numerous initiatives.
The built heritage, in France and around the world, relies on the excellence of our craftsmen, the mastery of our expertise, the legacy of the past, while being oriented towards the future, to consistently create innovative and exceptional works : in every structure, for every client, every time.
Firmly rooted in the Angevin soil since 1760, the Perrault Workshops continue to undertake, create, restore, and transmit.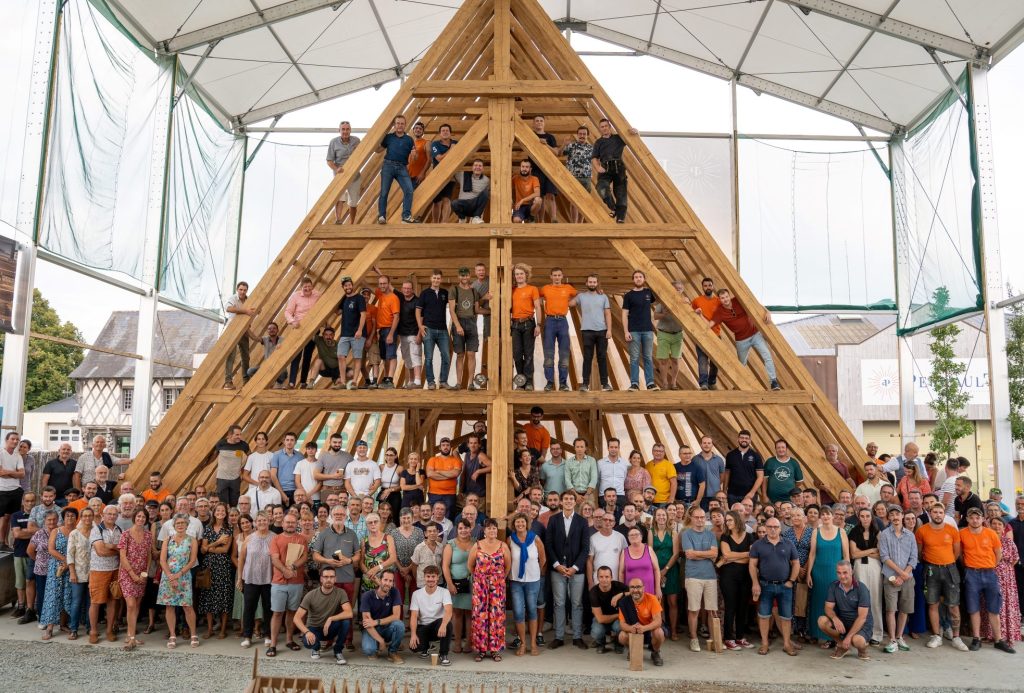 The Ateliers Perrault in numbers
263 years of history

17,000 square meters of buildings

170 collaborators
40 carpenters
60 joiners
10 painters
60 individuals in project management, procurement, engineering offices, IT, human ressources, accounting...

3 main activities
carpentry
windows
joinery - cabinetmaking